The premier preschool for your precious child.
Winner "Innovative Pedagogy" Award 2019
"CC is helping me raise my daughter in a way I had always envisaged."

Akshita Tiwari, Parent

Posted on Facebook
Exploratory learning through our Foundational Curriculum.
"A perfect start to your child's education. Culture Club does it the right way."

Shree Jain, Parent

Posted on Facebook
A child learns in various ways through interactions with the world around. These interactions shape the child's understanding of concepts and urge for exploration. Our curriculum is based on a research-oriented model which balances two stages of learning namely foundational™ & pragmatic™ with stage driven pedagogy.
With a combination of these elements, we purpose our lesson plans & structure classes (stages) in an optimally conducive environment.
We encourage learning which is inspiring, emotional, sensory, inventive & social. We create balance in a class (stage) between play-based learning & conventional learning techniques depending on the child's age & the stage the child belongs to.
We strongly believe that each child's learning journey is unique, and therefore, we cater to their learning styles, using various teaching tools at our disposal. Some children may be visual learners, some may be scribble learners, a few may be auditory or kinesthetic learners. With a suitable teacher-student ratio, we offer different learning styles to suit the needs of our children and fine-grain the learning for each child at his or her own pace. As a result, our students stay happy, involved, inspired, and eager to learn.
Our engaging lesson plans for early science, mathematics, language and literacy offer innovative modules which help stimulate the curiosity of our young learners.
Learning self-help and life skills, culture and communication, ability to connect with their immediate environment and learning mindfulness & minimalism are a few components of our curriculum. These components are tuned as per age and taught in different ways in our stages, namely foundational™ & pragmatic™.
Our Approach is to find "Balance"
Fire, as pictured in our STEAM activity, is a symbol of balance between O², heat & fuel. Deviation in any of these can cause destruction or extinguish. This is the intricate balance we talk about.
Balanced approaches namely foundational™ & pragmatic™ catered to a child's learning abilities
Foundational™ stage for 2-4-year-olds & pragmatic™ 4-6-year-olds
The foundational™ stage is a play-based environment for inspirational learning
The pragmatic™ stage balances a play-based environment with traditional teaching methods
Both stages are child-centric & based on inventive thinking with research-backed content
Stages provide the perfect balance needed for learning as per age groups
Even though our curriculum is planned and written down and the same holds for our lesson plans, restricting these amongst such vigorously dynamic learners is an impossibility.
Our balance is a practice to twist and turn knobs to make the perfect mixture for young learners. So for one child, we may promote a lot of social aids; for another child, we may inculcate a lot of scribbling. This is done to cater to their learning styles as mentioned above.
As we, a management team of a "husband & wife" lead our group of educators, our focus is mainly to make sure our educators are true to our ethics of education. We believe that honest focus on each student would give them the right environment to flourish and make you the parents proud of your choices. This is where our concept of balance comes into play and performs a crucial role in tweaking environments for every child's learning needs.
Every child learns at his/her own pace, thus judging every child with the same lens is like expecting every tree in a garden to grow at the same pace. It's improbable, thus an approach of individualizing learning for each child's learning style provides a nurturing environment to all our students and provides development for a variety of learners.
What our parents have said about us.
We love reviews more than awards!
"A perfect start to Your child's education Culture Club does it the right way.

Shree Jain, Parent

Posted on Facebook
"CC helped him to build up his self-confidence, academically and socially.

Christine Bora, Parent

Posted in School
"My daughter simply loves going to CC, she is upset when school is closed.

Mita Nath Bora, Parent

Posted in School
"CC is helping me raise my daughter in a way I had always envisaged.

Akshita Tiwari, Parent

Posted on Facebook
"I can see a changed Jahanvi who is much involved in learning activities.

Mitushi Agarwal, Parent

Posted on Facebook
"Our friend recommended Culture Club to us & ever since we havent been more satisfied.

Reshna Gogoi, Parent

Posted in School
Ninety-Seven %
Parent Satisfaction
We love feedback, and when it is this good, we get addicted to it. Our parents love us, and we boast about it!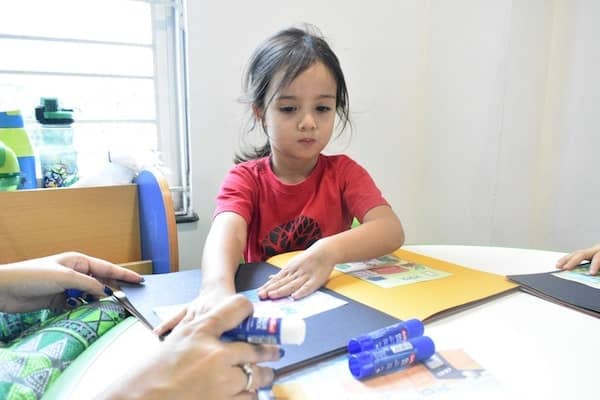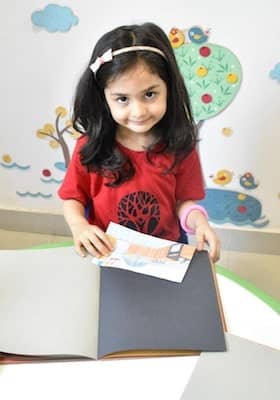 Oh ya. We blog too!
Check out our recent posts.